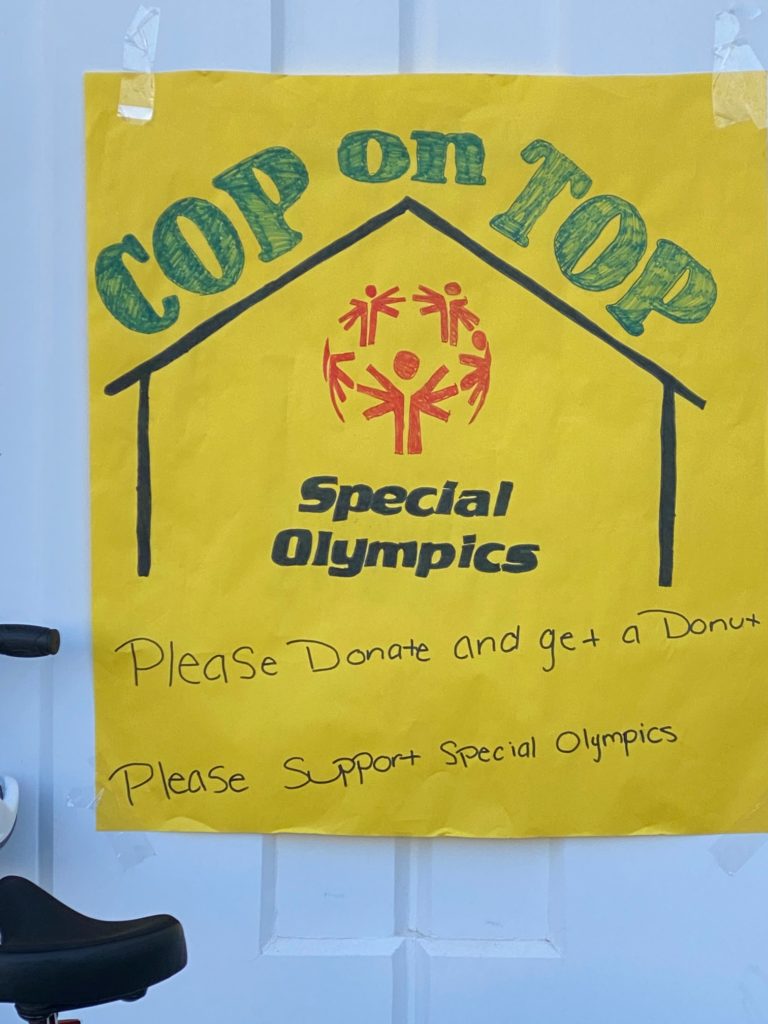 Our Lerner and Rowe Gives Back team had the pleasure of supporting the Special Olympics Nevada chapter by participating in today's Cop on a Rooftop fundraiser at Carl's Donuts in Las Vegas. We truly enjoyed getting to know several of the young athletes and their families.
While at the event, we also hosted a distracted driving clinic and handed out "Don't Drive Distracted" windshield stickers and keychains.
Our team hopes that these stickers and key chains will serve as a daily reminder for drivers to be cautious and alert every time they get behind the steering wheel.
"Supporting local organizations and area service providers that have a positive impact in the lives of our neighbors, such as the Special Olympics Nevada and our first responder community partners, is exactly why we formed Lerner and Rowe Gives Back," said Glen Lerner. "We are also excited with each opportunity we receive to join an event and share our distracted driving simulator. We see it as doing our part to help make our streets and highways safer."
What Is Cop on a Rooftop?
Once a year local law enforcement personnel perch on a rooftop to help raise funds for Special Olympics Nevada. The officers get to come off their perch after fundraising goals are met.
In Las Vegas, there were several first responder agencies in attendance, namely: Clark County School District Police Department, Las Vegas Metropolitan Police Department, Nevada Department of Corrections, and Community Ambulance.
---
Photos from the Las Vegas 2020 Cop on a Rooftop: