Rekindling Holiday Magic This Summer
Christmas in July 2022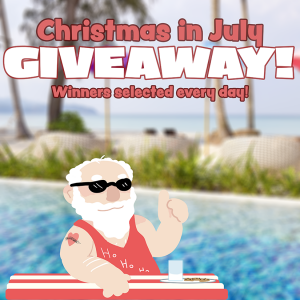 Our team looks for multiple ways throughout the year to assist those in need and spread cheer. The Christmas in July giveaway meets both those goals!
Here's how it works: one winner a day will be announced from July 1 – July 31, 2022. Except that on Two for Tuesdays, entrants can tag a friend for a chance that both may win their wish! Prizes equal up to $500 in value.
Past winners have received exercise equipment, washers, dryers, small electronics, gift cards, bunk beds, small appliances, and a variety of other valued items!
Christmas in July Details
Now that you know the basics about the event, here are the more official details to note.
WHAT: Christmas in July Giveaway
WHERE: Online @ facebook.com/LernerAndRowe
WHEN: July 1 – July 31, 2022

Eligibility Requirements
To be eligible to win, you must:
Must be 18 years old to enter OR have a parent or guardian's permission.
Be a legal resident of you must be a legal resident of Nevada, Arizona, New Mexico, Tennessee, Indiana, or Illinois.
Like us on Facebook. (Skip this step if you already like our page.)
Comment what you want for a gift on the daily Christmas in July post and your state of residency.
Share the post with your friends and family!
Agree to the terms of the official rules.
Find out more details about our the Christmas in July giveaway by contacting Cindy Ernst at (602) 977-1900. Or, you can visit the official contest page.