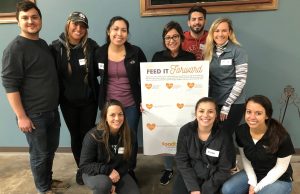 This past Saturday staff from our Merrillville, Indiana office had the opportunity to give back by volunteering for the Food Bank of Northwest Indiana. Volunteering for their Mobile Market, our staff was able to help distribute food and take food out to cars.
It was an honor to be able to help serve food to nearly 500 individuals in need. Thank you to the Food Bank for this opportunity. And an even greater thanks to our staff for volunteering their time on a Saturday morning!
If you're in the Merrillville area, be sure to join us at the Food Bank on Saturday, November 16, 2019 for our annual Turkey Giveaway event! We'll be giving away 500 frozen turkeys!
---