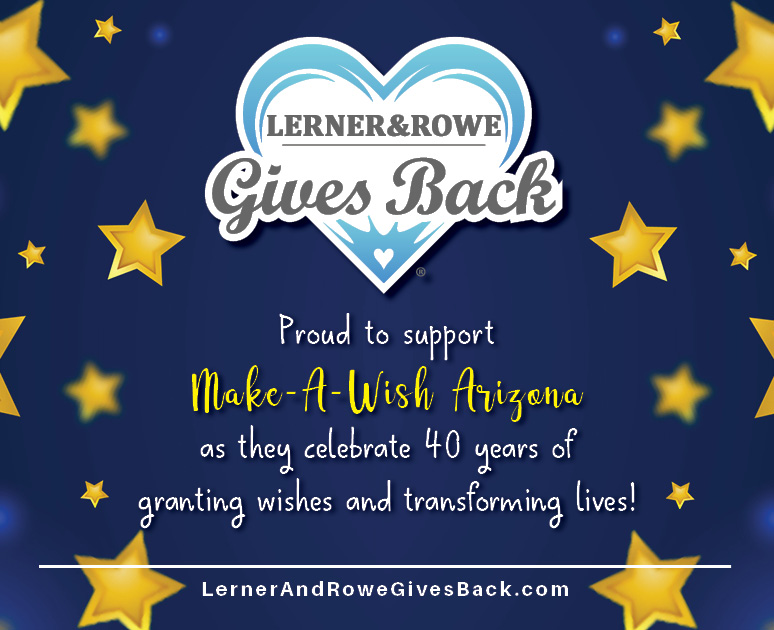 Celebrating 40 Years of Granting Wishes
2021 marks the 40th year that Make-A-Wish® Arizona has been granting wishes to every eligible child across the state. Knowing that stars light the eyes of each of these children who are facing a critical illness makes our continued support as a 2021 Wish Ball sponsor extra special.
Through donations like ours and other community members like yourself, the organization will be able to fulfill hundreds of wishes this year.
2021 Make-A-Wish Ball Details
Per CDC guidelines, in-person and virtual attendance options are available to those who would like to take part in this transformational evening of hope and goodwill.
Date: Saturday, March 20, 2021
In-person attendance: The location of the 2021 Wish Ball is at JW Marriott Scottsdale Camelback Inn Resort & Spa (5402 East Lincoln Drive, Scottsdale, AZ 85253). Masks must always be worn except when eating/drinking at designated seats. Six-feet social distancing will also be required. Tables of 10 will be divided into two tables of either six guests/four guests or five guests/five guests. If you prefer to attend in-person and have a table of 10, you may choose to invite only six guests and receive one complimentary hotel room for the night of the event with brunch for two the next day. This option is only available if your six guests are attending in person.
Virtual attendance: Wish Ball 2021 will be live streamed from the ballroom for optimum viewer participation. Virtual table guests will receive a 'Wish Ball in a Box' specialty gift box with food/wine to join in the fun with in-person attendees.
Please contact Anne Carman with Make-A-Wish Arizona to learn more specifics about the 2021 Wish Ball and how to get involved by calling 602-343-9428, or via email at [email protected]
---
Photos from the 2021 Make-A-Wish Ball: