Beautiful weather and generous hearts helped make our 9th Annual Charity Golf Classic on Friday, April 29th at McCormick Ranch Golf Club in Scottsdale a beaming success.
And thanks to the generosity of our valued event sponsors, community partners, and individuals, we were able to raise $569,217! 100% of these proceeds will be given back to benefit Arizona charitable groups and organizations!
Over $2.87 Million Raised in 9 years
Since 2014, Lerner and Rowe Gives Back's annual charity golf classic has steadily raised essential funds to benefit those in need. We know that each year's notable financial accomplishments would not have been possible without the support of all involved. 
Here's a snapshot of what has been achieved:
2021 = over $518K
2020 = over $461K
2019 = $420K
2018 = just over $285K
2017= just over $250K
2016 = just over $200K
2015 = just over $102K
2014 = over $67K
Golf, Giving, and Good Times
In addition to the charitable element of the day, golfers were given an amazing swag bag valued at $550 out of gratitude for their charitable contributions. Items included in this year's bag included a pair of Oakley sunglasses, two Ring security cameras, $150 gift certificate to be used at the concept shop for Titleist and FootJoy golf gear, two dozen TaylorMade golf balls, golf and cooling towels, phone caddy and charger, and more!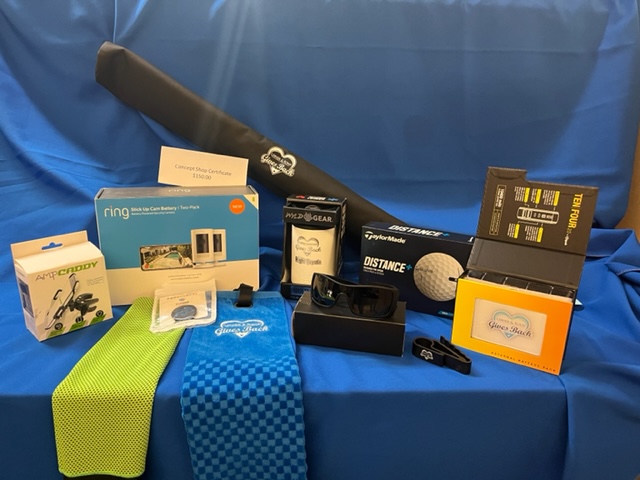 Sweet Treats Ice Cream and Cold Beers and Cheeseburgers food trucks were also onsite keeping golfers and volunteers hydrated and energized. Golfers also had the opportunity to sip on other libations while out on the greens and purchase raffle tickets for prizes.
"Each Lerner and Rowe Gives Back charity golf classic offers something new and exciting for sponsors and participants, as well as the amount we are able to pay forward to positively impact local communities. And since next year marks the tenth anniversary of our annual fundraiser, our plans for 2023 are going to be over the top insane! That includes sponsorship opportunities, golfer incentives and prizes, and the fundraising goal." shared Kevin Rowe.
Moments Captured from 9th Annual Charity Golf Classic
We invite you to look through the following photos to get a better idea of what an amazing time was had at our 9th Annual Charity Golf Classic.