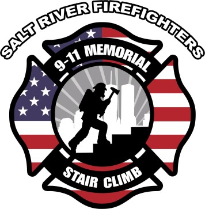 Lerner and Rowe Gives Back has donated $3,500 as a sponsor of the National Fallen Firefighters Foundation's (NFFF) 9/11 Memorial Stair Climb at Talking Stick Fields in Scottsdale, Arizona. This annual event is a repeated favorite of our teams as it honors the memory of the heroic men and women who selflessly gave their lives during the tragic aftermath of the 9/11 attacks on the World Trade Center in 2001.
Additionally, the Salt Water 9/11 Stair Climb specifically raises funds to support programs provided by the NFFF to assist families of local fallen firefighters and the FDNY Counseling Services Unit.
2022 9/11 Commemorative Stair Climb in Scottsdale
For the sixth year, participants will gather to climb the equivalent of 110 stories in representation of the 110 stories inside the World Trade Center. Each climber will have the honor of carrying a photo of one of our fallen heroes.
For 2022, we'll have a booth set up at the event and two team members will join others in carrying a photo in remembrance of a fallen hero.
2022 9/11 Stair Climb details:
Date: Saturday, September 10
Time: 5:00 p.m. — 9:00 p.m.
Location: Salt River Fields at Talking Stick in Scottsdale, AZ (7555 North Pima Road)
The 9/11 Memorial Stair Climb at Talking Stick is open to the community. Learn more about how to get involved and join us at nfff.akaraisin.com/ui/saltriver22.