JUNE 21, 2022 UPDATE: Lerner and Rowe gave another $5,000 for a total donation amount of $10,000!
Listen now to Kevin Rowe's call to Mark and NeanderPaul letting them know about our initial donation that included a teaser about given back even more later.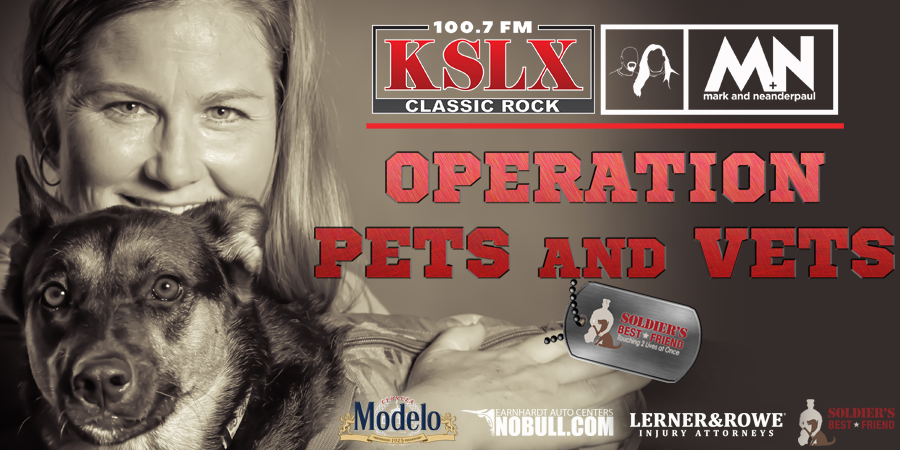 ---
For the fifth year, Lerner and Rowe will support KSLX radio personalities Mark and NeanderPaul's annual fundraiser—Operation Pets and Vets—by pledging $5,000 to Soldier's Best Friend. Soldier's Best Friend is a 501-c3 non-profit organization that helps pair one trained dog to a deserving veteran.
Our team is excited to be one of five local donation partners to join Mark and NeanderPaul in 2022 and help them exceed last year's results from June 6th through June 24th.
2021 Helped More Local Veterans Than Before
In 2021, the goal was to raise $20,000 to help cover the costs associated with pairing four local Vets affected by a traumatic brain injury (TBI) or post traumatic stress disorder (PTSD) to four service or therapeutic companion dogs, at no cost to them.
At the end of the program, KSLX, station listeners, and fellow local business partners helped raise over $70,000—which gave 15 dogs a new home and 15 veterans a new companion!
Why We Give Back to Soldier's Best Friend
What we really love about Soldier's Best Friend is that most of the dogs chosen for training are rescues from a local animal shelter. This means that two lives are given a helping hand and a newfound sense of hope for a brighter future.
You can join us in supporting local Vets and sheltered dogs by making an online donation now at SoldiersBestFriend.org.