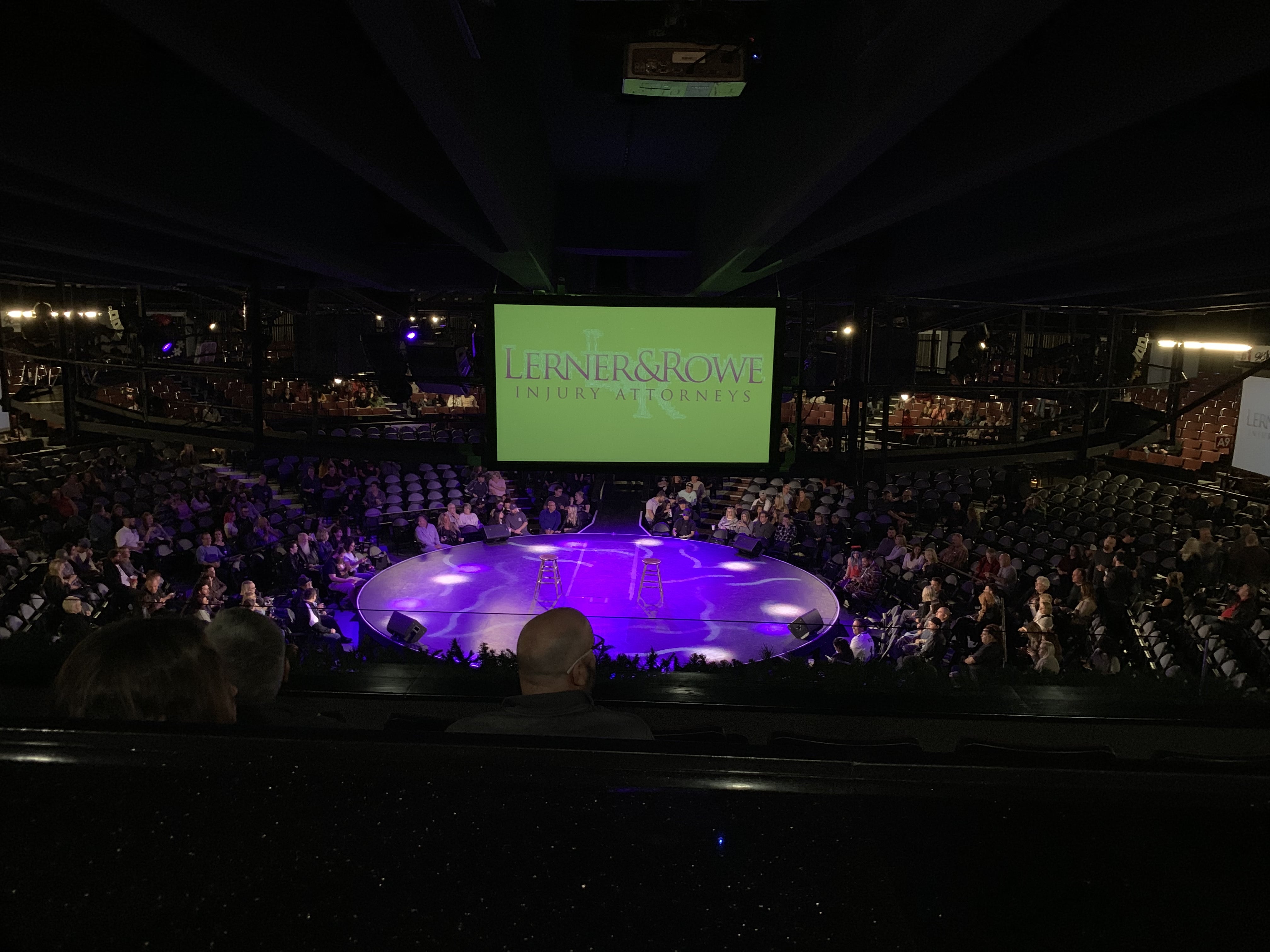 On Saturday, December 7, 2018, Lerner and Rowe partnered with 98 KUPD, Four Peaks Brewing Company, Floyd's 99 Barbershop, and others to sponsor the 4th Annual Holmberg's Happy Ending Comedy Show. This year's event began at 8:00 p.m. and was held at the Celebrity Theatre in Phoenix, AZ.
This all ages show featured routines by comedians Nate Bargatze, Donnell Rawlings, and Jeff Dye. $1 from each ticket sold went towards supporting mission and efforts of the Arizona Humane Society.
More About the Arizona Humane Society
For over 60 years, the Arizona Humane Society (AHS) has operated under the strict philosophy that every pet deserves the chance to have a good life. From their humble beginnings as a small shelter run by volunteers, AHS has become Arizona's largest entity for animal protection and welfare, as well as the designated responder for animal rescue during times of natural disasters.
AHS' commitment to the welfare of animals has led them to become a leader in education, first-of-their-kind programs, and communication techniques within the animal welfare community.
Everyday, the Arizona Humane Society sees cases of neglect, abandonment, and abuse that motivate their continued efforts to end animal suffering, homelessness, and needless euthanasia. As a result, AHS has established an Ethical No-Kill Philosophy.
Pets rescued by AHS are never euthanized to due to their time at the shelter or space concerns. According to the Arizona Humane Society, "by implementing this visionary Ethical No-Kill Philosophy, we've achieved what once seemed impossible and saved an additional 60,000 lives in the last four years."
Lerner and Rowe Giving Back to AZ Pets
Our team at Lerner and Rowe Gives Back has consistently demonstrated our deep love for the welfare and just treatment of pets. Joining 98 KUPD and the other supporters in presenting this event is just one of the many ways we have shown our love for our four-legged friends. To find out more about our support of both animal and community welfare, check us out on Facebook, Twitter, or at Lerner and Rowe Gives Back today.