UPDATE:
Kevin Rowe upped the ante by agreeing to give Soldier's Best Friends a total of $8,000 to help bump the total funds raised for Veterans to just over $60k! 
The original amount Lerner and Rowe Gives Back donated was $4,000.
However, Kevin Rowe decided to call the station on Friday, June 20th to increase the total donation amount to $8,000!
This additional donation helped bump the final tally for the 4 Pets for Vets fundraiser to just over $60,000. Which means that 13 Veteran's will be paired with a service companion!!! On average Soldier's Best Friend pairs an approximately 60 soldiers and dog a year.
Listen now as Kevin tells Mark and NeanderPaul that he wants to donate more to take them over $60,000!:


(Original post from June 14, 2019 follows. )
---
Partnering Up to Aid Soldier's Best Friends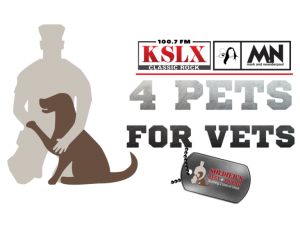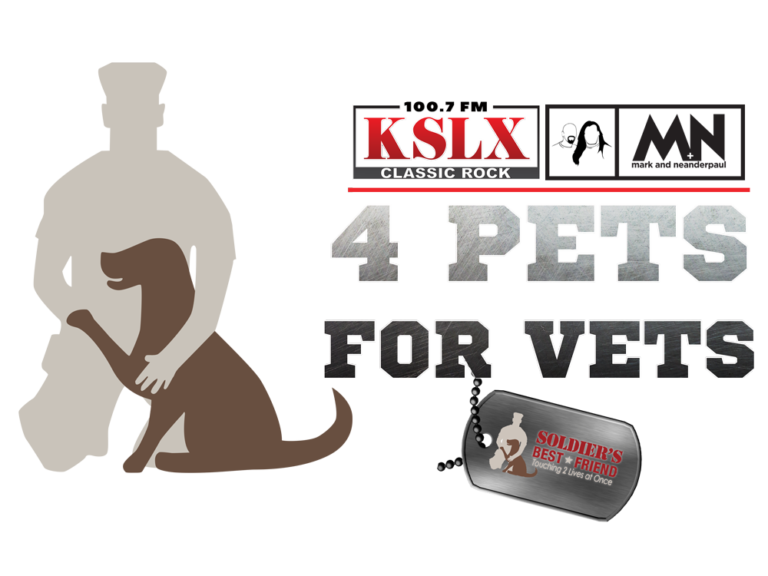 Mark and Neanderpaul of KSLX team up with Soldier's Best Friend to help raise funds to cover the costs of pairing four specialty-trained dogs with four Vets with disabilities. This is the second year Lerner and Rowe Gives Back has supported the 4 Pets for Vets fundraiser. We just love how much these radio hosts have stepped up and taken action to help make a difference in the lives of local combat Veterans.
To help the station reach their goal of pairing four pets with local Vets, we've agreed to pitch in and match up to $4,000 in donations.
Once a Veteran and dog are paired, they will train together to build a trusting relationship that saves two lives at once and inspires countless others.
Listen now to hear Kevin's station with Mark and NeanderPaul at KSLX:
How Soldier's Best Friend Makes a Difference
Soldier's Best Friend is a 501-c3 non-profit organization. The organization is dedicated to pairing and training service or therapeutic companion dogs with U.S. military veterans who live with combat-related Post Traumatic Stress Disorder (PTSD) or Traumatic Brain Injury (TCI) at no cost to the veteran.
The extra special twist to these pairings is that in most instances the dogs chosen for training were rescued from local animal shelters. Meaning that two lives are touched for the good when a companion dog is chosen to help a veteran.
So donations not only help improve the life of a vet living with a disability, but they also help a homeless dog be placed into a forever home!
Join us is giving back and supporting this positive life-changing cause! Make a donation now at kslx.com/4-pets-for-vets.