Specialized meals delivered daily, with love.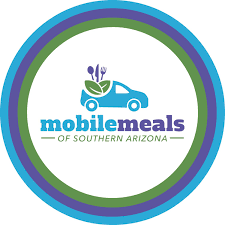 Lerner and Rowe Gives Back is pleased to support and spread awareness about a special program that offers reduced-cost meal options to older persons, people living with disabilities, people facing tough medical conditions, and people facing end of life issues per established eligibility guidelines.
When you think about how our $2,000 donation will provide almost 1,000 meals to people in need, imagine how many more people could benefit from a serving of love and nourishment if we joined resources and/or volunteered our time to help those who are unable to drive, shop, or cook their own meals.
Meal Types offered by Mobile Meals of Southern Arizona
The three different meal types offered are:
Medically tailored meals
Special diet meals
Nutritionally tailored regular diet meals
Additionally, these meal types can be further specialized to meet special dietary needs.
Join us in supporting Mobile Meals of Southern Arizona's mission with a financial donation now, or by volunteering your time later. Learn how by visiting mobilemealssoaz.org.