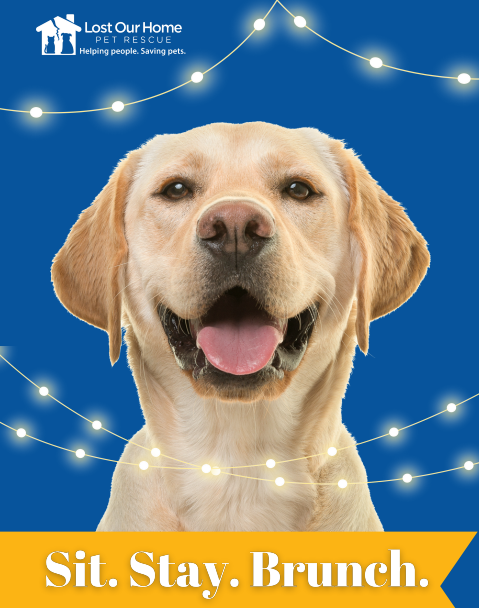 Lerner and Rowe is a $1,200 level sponsor of Lost Our Home Pet Rescue's annual Sit. Stay. Brunch. fundraiser to be held on December 4th from 10:00 a.m. to 2:00 p.m. at The Scottsdale Resort at McCormick Ranch.
Proceeds from sponsorship and ticket sales will be used to support its life-saving programs for pets and pet families throughout the Phoenix Valley and beyond.
Event highlights include an exclusive silent auction, an exciting live auction, and the opportunity to hear stories of hope and success from pet parents who have been impacted by our work and mission.
There will also be a special meet-and-greet for those seeking to adopt a new pet into their homes.
Get all the details about the Sit. Stay. Brunch. fundraiser online at lostourhome.org/news-events/events.