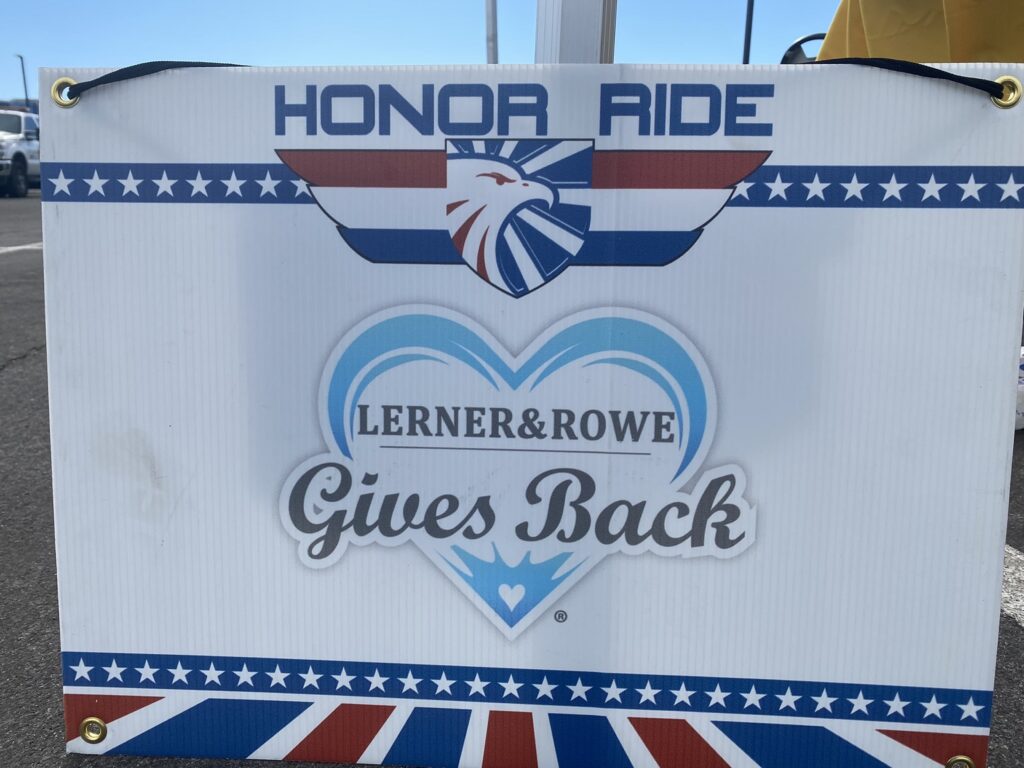 Our Lerner and Rowe Gives Back team is pleased to once again sponsor Project Hero's Las Vegas Honor Ride. For 2022, over 400 cyclists consisting of Healing Heroes and civilians rode side-by-side out of sign of unity, camaraderie, and support.
All of Project Hero's events help raise funds that are used to provide no-cost mental health and rehabilitation services to Veterans and First Responders affected by post traumatic stress disorder (PTSD), traumatic brain injury (TBI), and other life-changing injuries.
Ultimately, Project Hero is on a mission to increase awareness about the national mental health emergency and to offer a safe harbor for our heroes to regain hope and resilience as they recover from a triggering event that resulted in a TBI and/or PTSD.
"Over the past five years that we have been supporting Operation Hero, veteran suicide has decreased from 22 veteran suicides per day to 17. We are heartened to learn about the progress being made to support our Healing Heroes. It is our intent to continuously support this invaluable charity and all its efforts to provide accessible, no-cost health and wellness services to Veterans and First Responders struggling after a life-altering accident." – Glen Lerner
---
Photos from the 2022 Honor Ride: