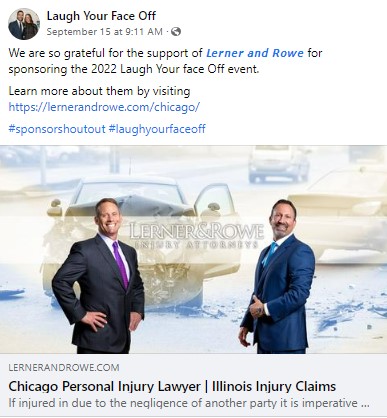 For our 3rd year in a row, Lerner & Rowe gives back by happily sponsored the Laugh Your Face Off comedy show fundraiser!
Proceeds from this event help fund research to find treatment and a cure for patients battling Trigeminal Neuralgia, also known as "the suicide disease".
Our team enjoyed an evening of stand-up comedy and raising funds for The Facial Pain Research Foundation.
Learn more about how you can join us in supporting facial pain research at facingfacialpain.org/donate. 95¢ of every dollar donated goes to RESEARCH!
---
Photos from the 8th Annual Laugh Your Face Off event in Chicago: