Dog Adoption and Luxury Car Event to Benefit #LovePup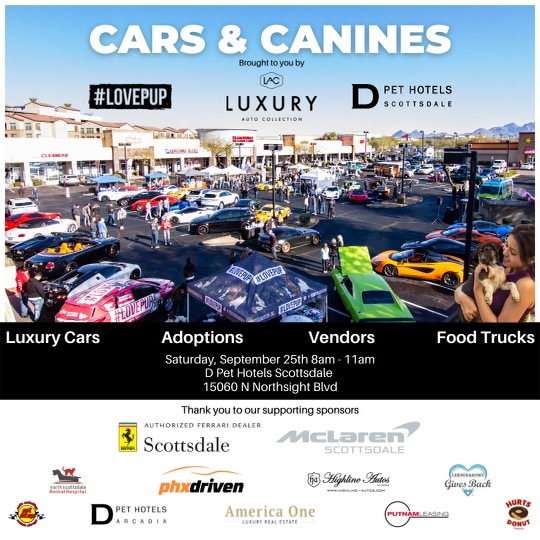 As a $2,500 sponsor of the 2021 Cars & Canines event in Scottsdale, we are thrilled to share that this charitable event is a trifecta of amazingness–cute adoptable pups, luxury cars, and delectable treats from a variety of food trucks. We are also thrilled that proceeds from the event will directly benefit one of our favorite organizations–#LovePup.
Make sure that you mark your calendars for Saturday, September 25th, from 8:00 a.m. to 11:00 a.m. at D Pet Hotels Scottsdale (15060 N. Northsight Blvd). You won't want to miss out on this outdoor morning event full of family fun.
To learn more about the 2021 Cars and Canines event in Scottsdale and how you can show your support–or, possibly find your next furry companion–please contact #LovePup at LovePupFoundation.org.