Hall of Fame Induction Ceremony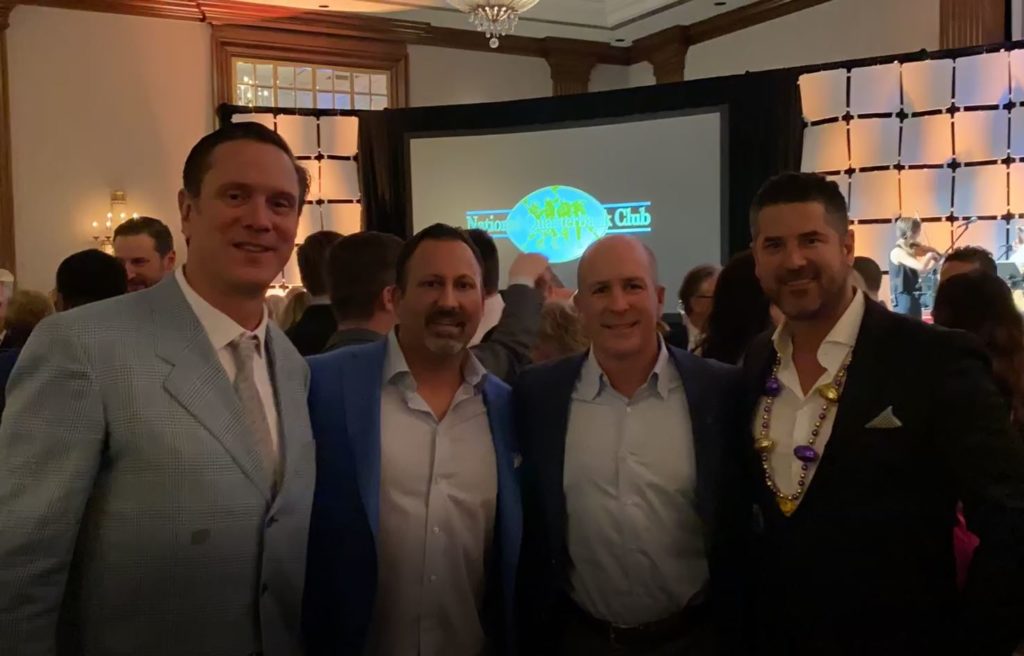 Lerner and Rowe Gives Back sponsored the 2019 National Quarterback Club Awards Dinner and Hall of Fame Induction Ceremony on January 17 at The Scottsdale Resort at McCormick Ranch.
The ceremony included the naming of high school, collegiate, and professional ranking quarterbacks as National Quarterbacks of the Year. NFL players Rich Gannon and Drew Bledsoe were also inducted into the National Quarterback Club Hall of Fame.
Additionally, Kevin and Ashlyn Rowe attended the ceremony to further show our support of the outstanding athletes who were selected to be honored for their achievements and social affinity on and off the playing field.
2019 Quarterback Award Winners
High school: Bryce Young—Mater Dei High School (Santa Ana, CA)
College: Joe Burrow—Louisiana State University
Professional: Drew Bees—New Orleans Saints
---