2017 Walk for STH "Stronger Together"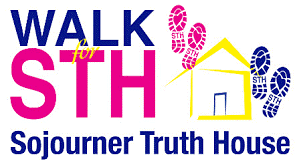 On Saturday, June 10th the Gary, Indiana community including those at Lerner and Rowe Injury Attorneys, came together for the 2017 walk for STH themed "Stronger Together". For those that attended, the event was more than just a walk; it was a celebration of hope. Local churches, businesses, government officials, and concern community members answered the call to fundraise and volunteer on behalf of the homeless and at-risk women and children.
On that beautiful day, over 100 volunteers and 400 walk participants gathered at the STH's grounds to prepare for the 1.6 mile walk around the neighborhood. At the event, the Lerner and Rowe Merrillville injury attorneys and staff handed out water, sports drinks and nutritious snacks for the event participants. What a joy it was for us to be able to interact with each of the groups that participated and join in their excitement for service.
Thanks to the outstanding work of the STH staff and volunteers, the 2017 STH Walk went as planned and without a hitch. Sister Peg Spindler, executive director, reported that STH had surpassed the amount they hoped they would reach by the end of that day. This success would not have been possible without the collaboration of like-minded groups coming together. Over 27 sponsors comprised of local businesses including the staff and Merrillville personal injury lawyers at Lerner and Rowe Injury Attorneys contributed to make sure that every dollar raised through the event could go towards direct services to the woman and children STH serves.
TOGETHER, we were definitely STRONGER!
SPECIAL THANKS TO THE 2017 WALK FOR STH SPONSORS:
Indiana American Water
Lerner and Rowe Gives Back (Lerner and Rowe Injury Attorneys)
Greater Northwest Indiana Association of Realtors
NIPSCO
Poor Handmaids of Jesus Christ
Powers & Sons Construction Company
TWG Development, LLC
Congregation of Sisters of St. Agnes
St. Catherine Hospital (Community Healthcare Systems)
TRI-ELECTRONICS
Ameristar (East Chicago)
Alpha Kappa Alpha Sorority (Sigma Phi Omega Chapter)
Black Diamond Pipe & Tube, Inc.
Hall Render, Killian Heath & Lyman
I.L.A. Local 1969 (AFL-CIO)
Tri Kappa Beta Rhe Chapter
Loomis | Sayles
Marram Health Center
Methodist Hospitals
Purdue University (Northwest College of Nursing)
Peoples Bank
Ricci's Landscape Management Inc.
Rob's Music Kingdom
Scott Steel Services, Inc.
Swartz Retson
United Steel Workers USW Local 1066
The WDS Group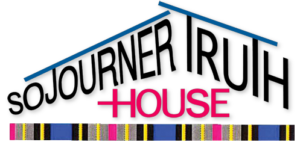 Sojourner Truth House (STH) is a day center located in Gary, Indiana, that serves homeless and at-risk women and their children. Founded by the Poor Handmaids of Jesus Christ in 1997, STH serves more than 2,092 clients each month.
STH assists clients staying in local shelters with help applying to benefits, referrals to community support agencies, basic skills, employment training, healthcare screenings, addiction counseling and assistance with transitional housing.
To learn more: https://www.sojournertruthhouse.org/ to donate towards the 2017Walk For STH: https://www.walkforsth.org