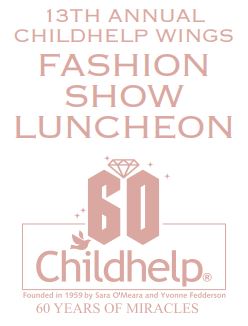 Childhelp® Arizona once again sparkles and lights up our community in their efforts to help raise funds to aid local children and their families who have suffered the effects of child abuse and neglect.
As such, Lerner and Rowe Gives Back is pleased to announce our foundation's continuous support as a $10,000 sponsor of their 13th Annual Childhelp Wings Fashion Show Luncheon to be hosted on April 28, 2019 from 10:00 a.m. to 2:00 p.m. at the Omni Scottsdale Resort & Spa at Montelucia (4949 East Lincoln Dr., Scottdale, AZ.).
Fashion Show Luncheon Details
This year's charity fashion show luncheon features silent auction items and a fashion show that includes local celebrities.
Join us in supporting Childhelp Arizona! By volunteering your time, and/or offering a financial contribution, you can help this organization continue to bring hope and offer the means to help abused and neglected children live happier, healthier, and fuller lives.
If you are interested in attending Childhelp Arizona's 13th Annual Childhelp Wings Fashion Show Luncheon, please call Mallory Middleton at (480) 922-8212 or email her at middleton@childhelp.com for table reservation and ticket information.
---
Photos from Childhelp Wings Fashion Show Luncheon: