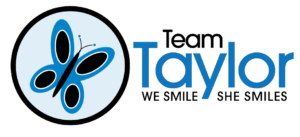 Lerner and Rowe Gives Back is pleased to once again show our support for the Three Butterflies SIDS Foundation DBA Team Taylor as a sponsor of its annual Family Fun Run. Donations and other financial contributions, like our $10k sponsorship, will be used for research and awareness to help prevent families from suffering the loss of a child due to sudden infant death syndrome (SIDS).
10th Annual Team Taylor Fun Run Highlights
The 10th Annual Fun Run is a family-friendly event that is open to all ages. It will be held on Sunday, April 10th from 8:00 a.m. to 10:00 a.m. Families and individuals have the option to run, walk, bike, or scoot their way through the streets of Arcadia in Phoenix, AZ. in remembrance of five month old Taylor Paige Cosmas who lost her life to SIDS.
Join us and other community neighbors in supporting Three Butterflies SIDS Foundation DBA Team Taylor and increasing awareness about SIDS through an online donation. You can also learn more about the foundation by visiting teamtayloraz.com.
---