Hello Kevin and Cindy –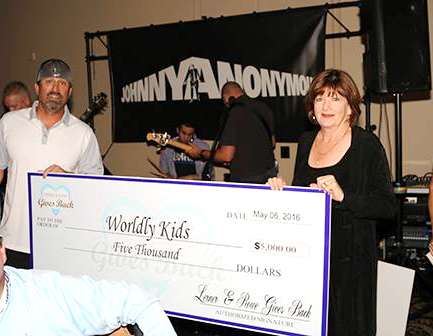 What a day for Lerner and Rowe Gives Back!  Everyone was talking about how grand the day was – and, of course, you did not leave one detail out.  Everyone enjoyed the play, the food, the auction items, prizes and especially, the helicopter drop !!  what a show!
On behalf of Worldly Kids, I wish to thank you for this special gift of $5,000 – what a surprise…  your team always pitches in and helps all needs, so we are very honored to be included in that list, and especially honored to receive this donation.  Thank you again and I look forward to working together, as we grow and I hope you know I am always ready to help you, in any manner, if you ever need some help.
Thanks again for your support.
All my best,
Sharyn Logue
Founder & Executive Director
Worldly Kids, Inc.
www.worldlykids.org