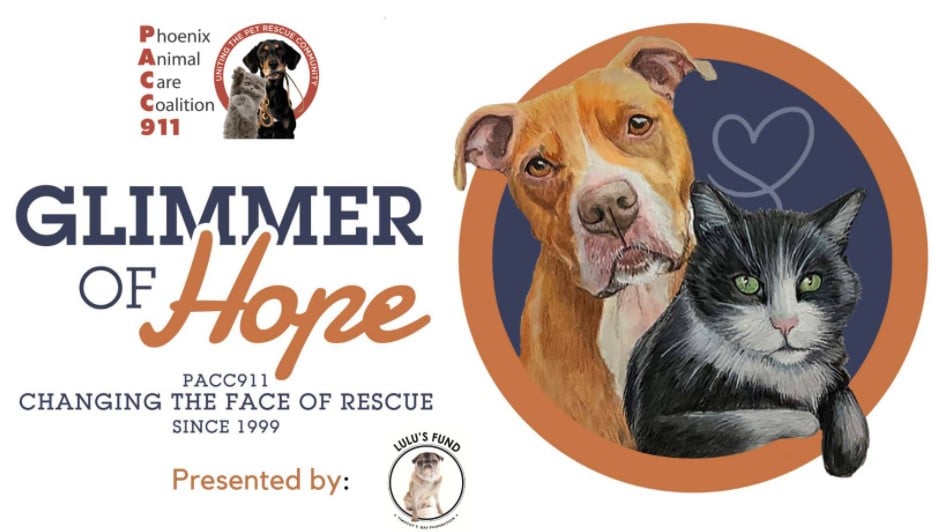 Part of our mission is to advocate for and improve the lives of those who need assistance–that includes the lives of our four-legged friends. We get to do just that once again as a $2,500 sponsor of the Phoenix Animal Care Coalition's (PACC911) Glimmer of Hope event presented by Lulu's Fund.
PACC911 is dedicated to helping the most at-risk animals have a "Glimmer of Hope" by providing life saving procedures through its critical care medical program. Funds raised through sponsorships like ours will be used to help ensure the organization can continue to do so.
For those not able to attend the event, there's still time to give back and show your support by offering a donation at pacc911.org.
---
Photos from the 2022 Glimmer of Hope Luncheon: